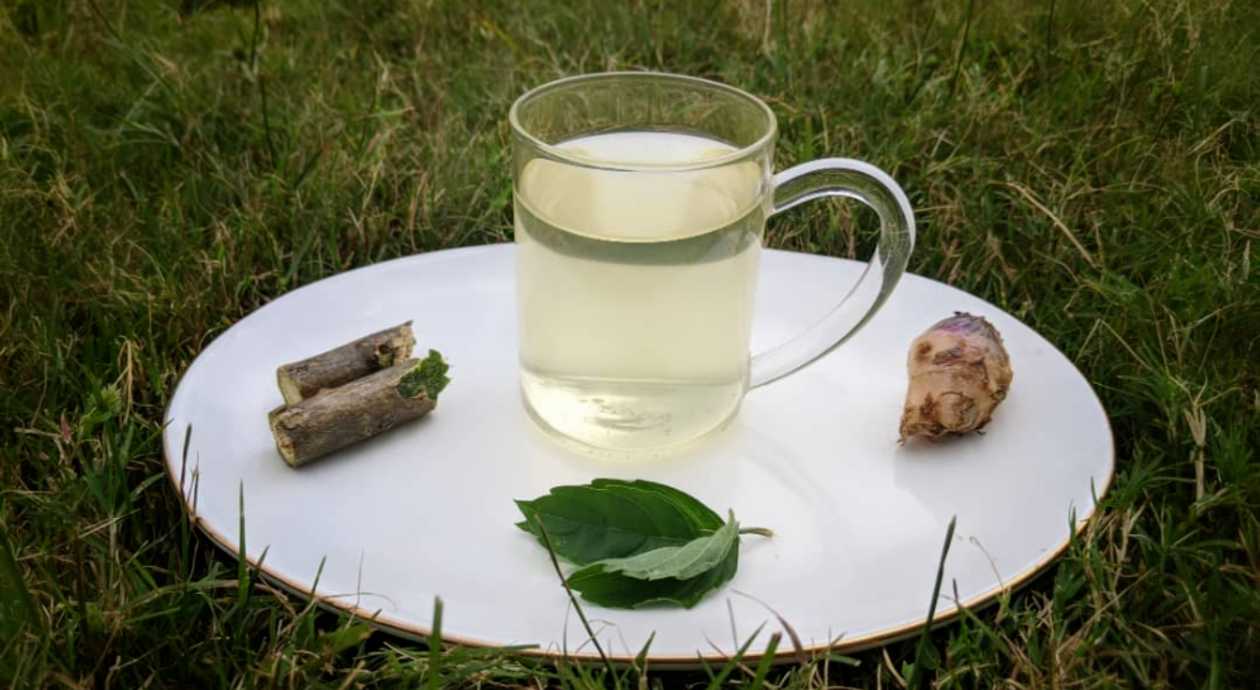 AYURVEDIC NUTRITIONAL FACTS
Are you fed up with your repeated cold, flu, cough during seasonal change? Do you want to try something simple to boost your immunity? If your answer is yes, you would love to try this simple drink that you can quickly make for yourself!
Full Recipe in Details
GTG tea has been my go-to during seasonal change for many years! It has a fantastic flavor of tulsi, ginger's fragrance, and the super health benefits of giloy. The blend of these three herbs makes this tea more beneficial for preventing cold, flu, and cough during season change.
Rasa (taste): Astringent, Bitter

Vipaka (post digestion effect): Sweet
1 small piece of Giloy stem, washed & peeled

1 small piece of Ginger, peeled
Firstly, take a cup of water and pour it into a pan. Then switch on the flame and add all three ingredients into it. Now, boil it for 5 minutes over a medium flame. Lastly, strain and drink it warm.
As per Ayurveda, it is a rejuvenating herb, improves energy, and useful in joint pain. Above all, giloy (Tinospora cordifolia) is one of the best herbs to strengthen immunity.
A study suggests that tulsi is best for prevention purposes. Consuming tulsi tea or eating its leaf every day can help you to prevent various health conditions.
Ginger is an excellent antiaging herb that also helps to prevent degenerative diseases. It is also suitable for the heart and manages blood sugar levels.
With such incredible health benefits, it becomes a super drink during the season change. So, do not forget to try it during this time of the year.
Share this recipe