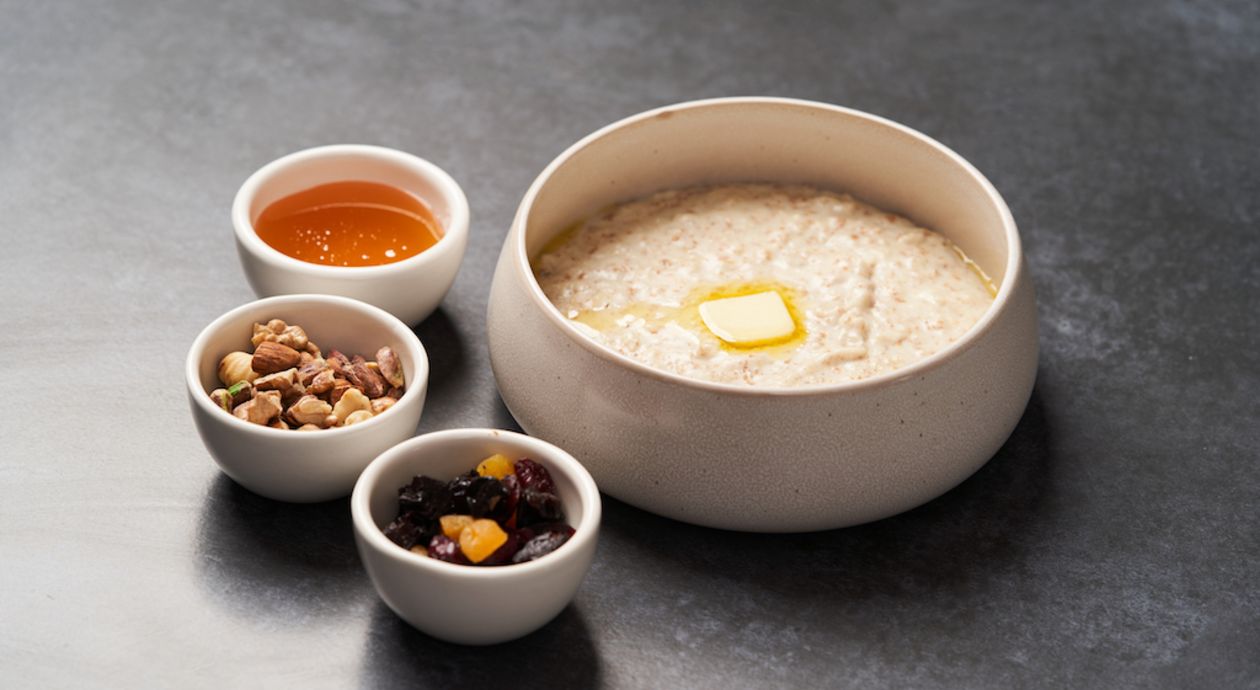 Ayurvedic nutritional facts of millet
Barnyard millet (Echinochloa frumentacea) is a small, white, and round seed high in protein and dietary fiber. It tastes like broken rice; for that reason, it is also known as Sanwa or Samak rice.
Barnyard millet is a good source of protein and dietary fiber. Due to its low glycemic index, it is highly beneficial for people who have diabetes. It is also effective in managing high cholesterol.
Full Recipe in Details
Barnyard millet porridge is one of my favorite recipes to satisfy my sweet cravings. It's a delicious gluten-free recipe one can try to stay healthy.
I tasted it for the first time ten years ago when I observed fasting on Navratri. After fasting for the whole day, I was super hungry in the evening. My mother offered me this recipe to break my fast. I was skeptical about the taste, but to my surprise, when I tasted one spoon of this recipe, it melted inside my mouth, and with the flavor of ghee, it felt heavenly. After that day, it is my top listed recipe to handle my sweet tooth.
Virya (potency): Slightly hot

Vipaka (post digestion effect): Pungent
½ Cup Barnyard Millet (Samak rice)

3 Tablespoons Petite Yellow Lentil (Moong dal), Soaked

3 Tablespoons Ghee (Clarified butter), Homemade

¼ Teaspoon Cardamom Powder
Soak moong dal in a bowl of water for 30 to 40 minutes. After that, remove the water from the bowl.

Heat two tablespoons of ghee in a pressure cooker. Combine barnyard millet and yellow moong lentil in the pressure cooker and roast for two minutes over a medium flame, keep stirring in between so that it doesn't stick to the bottom of the cooker.

Add water, cardamom, and ginger powder in the pressure cooker and mix well. Adjust the consistency of porridge as per your requirements. For thin consistency, you can add more water.

Close the lid of the pressure cooker and cook for 10 minutes over low flame.

After ten minutes, remove the pressure cooker from the heat and let it stand for 5 minutes. Then transfer in a bowl and top with soaked walnuts and raisins.
Barnyard millet porridge is a healthy and tasty breakfast. It is suitable for all body types if consumed in moderation. It is light to digest, which makes it an ideal option for breakfast or dinner.
Beneficial in the following conditions:
Diabetes
Weight loss
Cardiovascular disease
Ayurvedic Tip:
Barnyard millet is dry in property and light to digest. It is a healthy recipe for a person who is suffering from diabetes. It is suitable for everyone, but due to its dry quality, it may need a slight variation according to your body type.
Variations in the recipe according to your body type:
Vata person: Add more ghee in the recipe.
Pitta person: No changes.
Kapha person: Add 2-3 raisins only.
Share this recipe