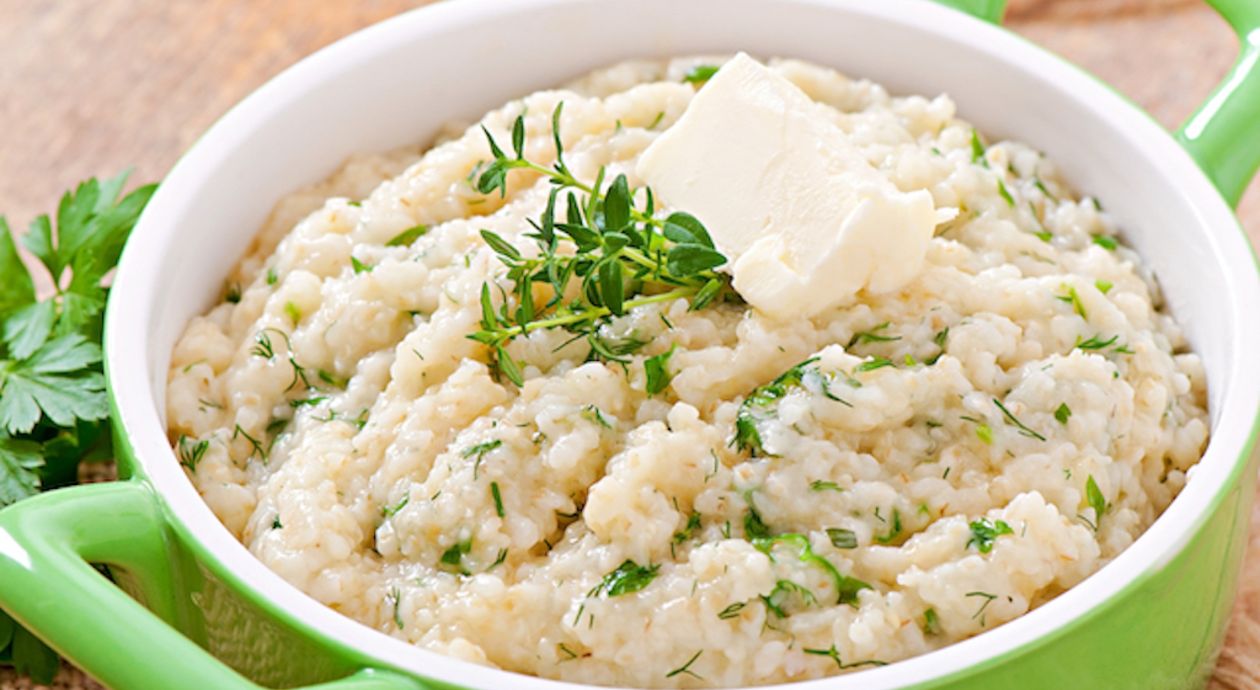 Ayurvedic nutritional facts of chana dal
Broken wheat is a good source of protein, iron, fiber, Vitamin B, and minerals like calcium, phosphorus, magnesium, and manganese. On the other hand, chana dal is also high in protein, fiber, folic acid, Vitamin B complex, magnesium, calcium, magnesium, potassium, zinc, and phosphorus.
Full Recipe in Details
Chana Dalia is a delicious cereal recipe that is prepared with broken wheat and chana dal. There are many ways to cook dalia like vegetable dalia, sweet dalia, chana dalia, and moong dal dalia. Among all, chana dalia is my favorite.
Vipaka (post digestion effect)
½ Cup Chana Dal (Split Chickpea)

½ Cup Dalia (Broken Wheat)

2 Tablespoons Ghee (Clarified butter)

½ Teaspoon Turmeric Powder, Organic

1 Teaspoon Ginger Garlic Paste, Fresh

1 Teaspoon Coriander, Chopped
Soak chana dal and broken wheat in a bowl of warm water for 30 to 40 minutes. Drain its water afterward.

Heat two tablespoons of ghee in a pressure cooker. Add cumin seeds, turmeric, and ginger-garlic paste—saute for 30 seconds over medium flame. Put sliced onion and saute until they turn light brown. Add chopped tomato and cook for one more minute over a medium flame.

Now, add chana dal and broken wheat; give it a proper mix—Cook for two more minutes over a medium flame. Add water and cover the lid of the pressure cooker. Cook until two whistles over a medium flame. Switch off the flame and keep the pot aside for 10 minutes. Open the lid after 10 minutes.

Pour chana dalia in a bowl. Garnish with chopped coriander and drizzle little ghee over it.
Chana dalia is a high protein breakfast you can have. It is a porridge-like recipe. You can make it soupy or thick in consistency.
Benefits of Chana dal:
Good for heart
Boosts digestion
Lowers high blood pressure
Benefits of broken wheat:
It is good for digestion.
It supports bone health.
It improves skin complexion.
Ayurvedic Tip:
According to Ayurveda, chana dal is dry, cold, light in nature. Chana dal balances Pitta and Kapha; dalia balances Vata and Pitta dosha. A blend of chana and dalia is beneficial for a Vata, Pitta, and Kapha person.
Chana Dalia is suitable for everyone, but to make it more beneficial as per your body type, you can make a slight change in the recipe.
Variations to do according to your Prakriti:
Vata person: Add more ghee in your soup.
Pitta person: Avoid adding garlic.
Kapha person: Add less ghee and put twp pinches of black pepper.
Share this recipe