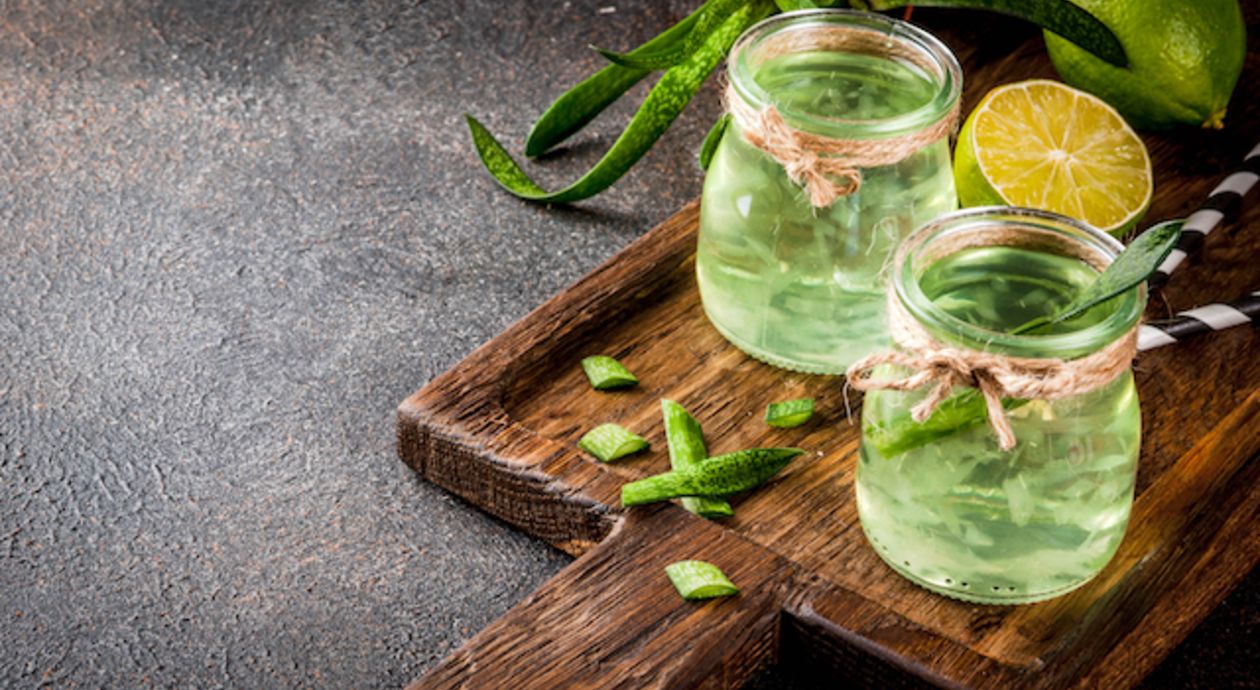 Ayurvedic nutritional facts of aloe vera
Aloe vera is a popular medicinal shot shrub. It is rich in Vitamin C, Vitamin A, Vitamin B 12, choline, and folic acid. Its gel is commonly used for skin, hair, and digestive problems.
For skin and hair problems, it is used in face packs and hair masks. And for digestive issues, aloe vera pulp is consumed orally with water or other required combinations.
Full Recipe in Details
As per Ayurveda, aloe vera juice is beneficial for digestive issues and various skin diseases. It can be used externally as well as internally.
Vipaka (post digestion effect): Pungent
1 Tablespoon Aloe Vera, Fresh Gel
Pluck a fresh aloe vera leaf.

Wash it thoroughly and remove the yellowish gel-like substance from the leaf.

Scrape the white gel from the aloe vera leaf.

Blend it in a blender with half a cup of water.
Aloe vera shot is a healthy drink that one can have in the morning and evening half an hour before meals. It is beneficial to relieve constipation, reduce acne, improve skin complexion, and softens hair.
Aloe vera benefits:
Relieves acidity.
Useful for eyesight.
Improves hair growth.
Supports the digestive system.
Beneficial for overall skin health.
Ayurvedic Tip:
Aloe vera gel is suitable for all doshas. Hence, it is a beneficial drink for a Vata, Pitta, and Kapha person. No variation is required in this recipe.