Do you have less hair volume? Have you been losing hair lately? If you are suffering from hair fall or have less volume try out these home remedies to prevent hair fall and improve hair volume.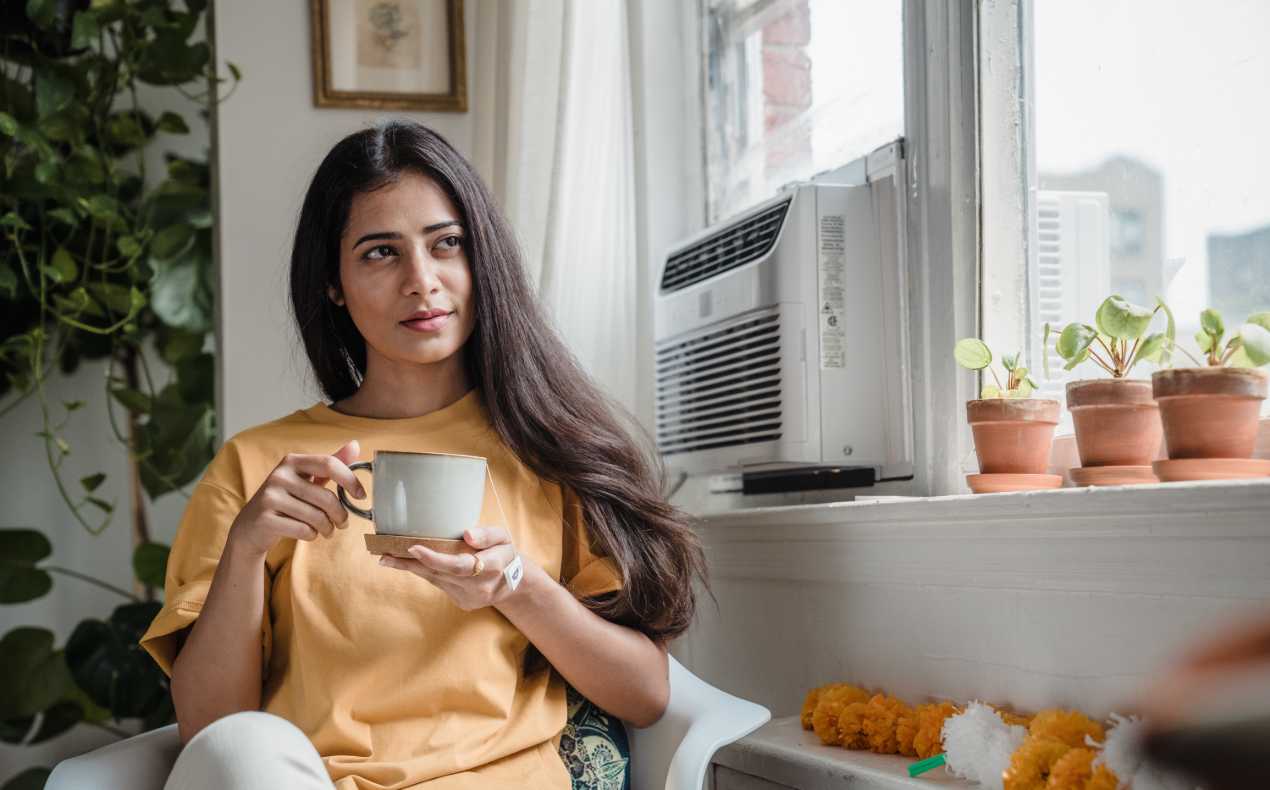 Less hair volume can result from the excessive hair fall. Hair fall could happen due to stress, pollution, nutritional deficiency, etc. It is essential to rule out the cause behind your hair fall for better results. However, practicing the below-given remedies will help you deal with most of the reasons behind the hair fall and help reduce hair fall and promote hair growth.
Here are the three simple home remedies to improve hair volume:
1. Hair oiling
The most important way to nourish your hair is through oiling. It is the most beneficial home remedy in the case of most hair-related conditions. Applying oil three times a week will help to reduce hair fall quickly and increase hair volume.
Here is the best Ayurvedic hair oil to improve hair volume:
How to apply?
Warm 20 to 30 ml Neelibhringadi oil.

Gently massage your scalp for 10 to 15 minutes.

Keep it for a minimum of 30 minutes on your scalp. You can keep it overnight. But, if it is cold weather, avoid doing that; otherwise, it may lead to sneezing or running nose the following day.

Wash it off with mild Ayurvedic shampoo and room temperatures water.
2. Ayurvedic hair pack
When it comes to hair problems, bhringraj works as a wonder herb. It promotes hair growth and nourishes the hair. As a result, it increases the hair volume. Here is the method to prepare this Ayurvedic hair pack for healthy hair.
Ingredients:
2 tablespoon bhringraj powder

2 tablespoon amla powder

1 tablespoon hibiscus flower powder

1 cup of water
How to use it?
Combine all ingredients in an iron vessel.

Mix them well to make a paste and keep it overnight.

Apply this hair pack the following day all over your scalp.

Keep it for half an hour.

Wash it off with room temperature water.

Do not use shampoo.
For better absorption, if possible, give mild steam to your hair before applying this hair pack.
3. Wholesome meals
It is essential to eat wholesome meals to improve your hair volume. It helps to promote hair growth and prevent hair fall. 
Hair fall could happen due to plenty of reasons. One among them is a nutritional deficit diet. If you are eating more fast food items, chips, caffeinated & carbonated drinks, it means your body is not getting sufficient nutrients for hair growth. Instead, it is causing you more hair loss. So, switch to more wholesome food rather than munching more junk food.
Eat more seasonal fruits, vegetables, whole grains, & nuts every day. It will help you improve your overall health. As a result, you will observe good hair growth within some time. 
Try out these three simple remedies to improve your hair volume. It may take a month or more than three months to see the results, depending upon your body type. So, be patient & consistent, and you will observe wonderful results.