Do you want a glowing skin? Have you tried various skin products for your night skincare routine and got no results? If your answer is yes, here, you will learn to improve your skin health with three simple steps of a night skincare regimen.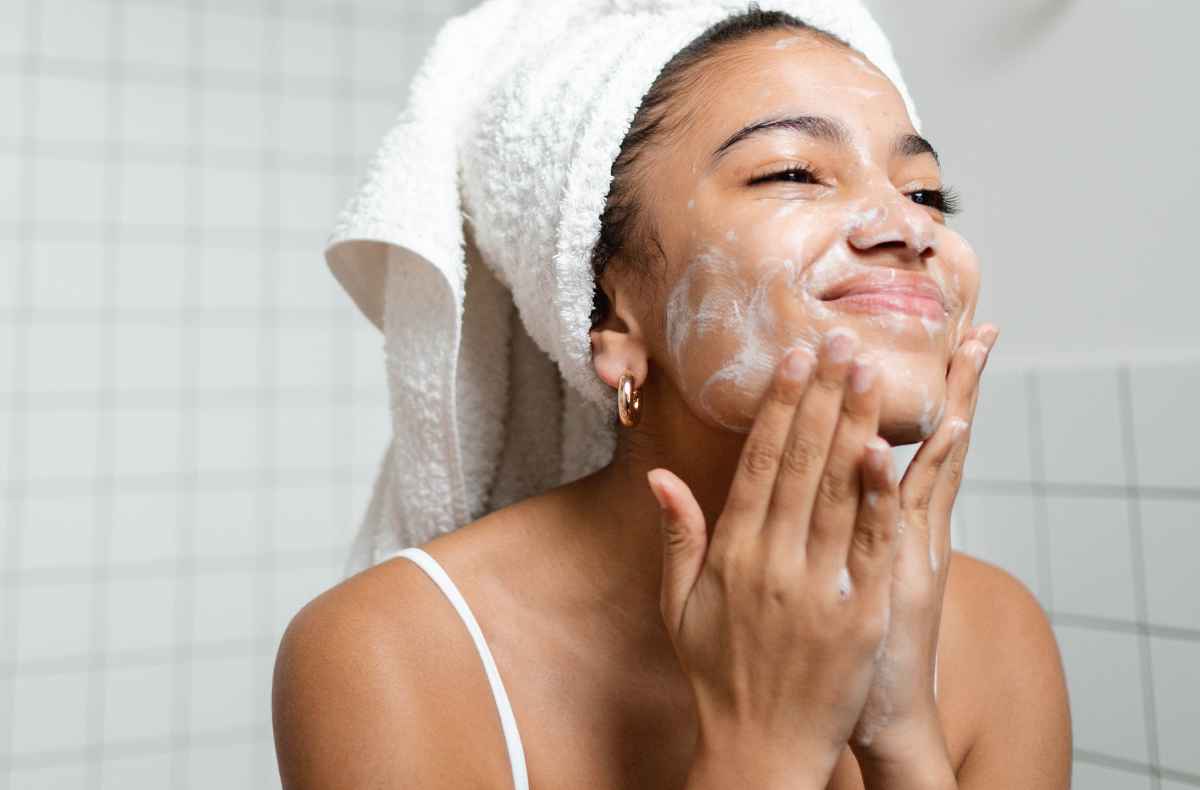 Skincare is an essential regime for maintaining your skin health. In today's busy lifestyle, usually, many people forget to take care of their skin. Due to this, skin loses its natural texture, glow, and health, resulting in acne, blemishes, and pigmentation. For this reason, it is necessary to practice a night and morning skincare regimen every day.
Here are the three simple night skincare regimen for glowing and healthy skin:
1. Cleanse
The first step of a skincare regimen is to cleanse your face. You can use any herbal cleanser to wash your face according to your skin type. If your skin is dry; for sensitive skin, use rose water, and for oily skin, use tea tree oil or neem-based face wash.
Cleansing helps to clean the dirt from your skin and maintains the pH of your skin. So, do not apply any cream or moisturizer without cleansing your face.
2. Moisturise
The second important step is to moisturize your skin. After cleansing, dry your face with a soft towel. Now apply moisturizer all over your face according to your skin type.
For dry skin, apply coconut oil; for sensitive skin, apply aloe vera gel, and for oily skin, apply turmeric mixed aloe vera gel moisturizer. 
After cleansing, it is essential to moisturize your skin to maintain its texture and keep it soft and smooth.
3. Massage:
After moisturizing, massage your face with gentle pressure. Massaging will help you improve blood circulation and provide glowing skin and improve the overall skin health.
General advice
Don't treat your skin with harsh chemical-based cleanser, toners, or moisturizer.

Clean face with only organic products.

If you don't have time for any of the above, spray rose water mist a few minutes before sleeping at night.
Try out these three simple steps for better skin and prevent skin problems like acne, blemishes, dull skin, etc. Do not forget to share your experience with us in the comment section.