Are you fed up with recurrent occurrence of acne breakouts? It is like a nightmare for most adults when it comes to acne. Acne is a skin condition that can occur at any age, but mostly it can be seen during puberty. It could occur due to hormonal imbalance, fast food items, improper digestion, stress, and other factors.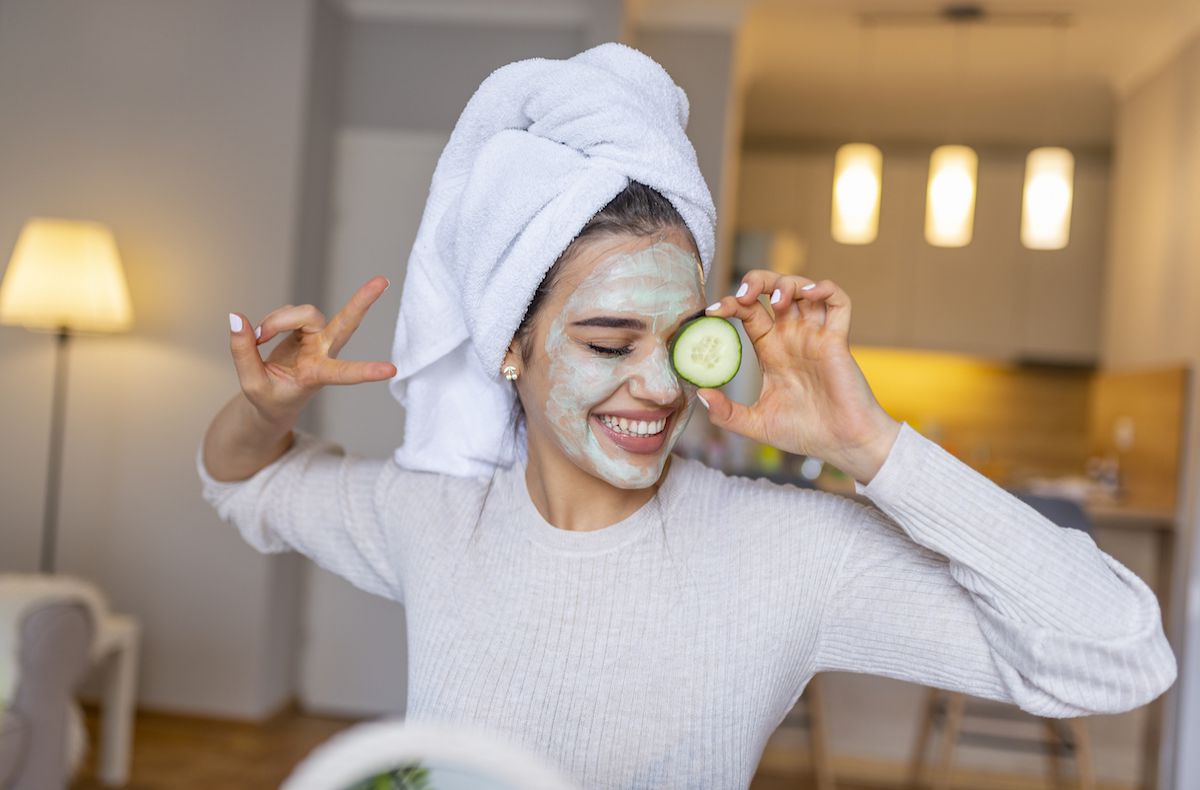 1. Neem Tulsi Honey Pack:
Neem and tulsi have antibacterial properties, which make them a great cure for acne and its marks. It is an excellent combination to keep acne breakouts at bay. Mixing these two with raw organic honey helps to reduce the inflammation and reduce acne.
Using "Neem Tulsi Honey" is a natural pack that can be used by anyone who wants to get rid of acne quickly.
How to use it?
Ingredients:
½ teaspoon neem leaf powder, dry
½ teaspoon, tulsi leaf powder, dry
1 teaspoon honey, raw
Use:
Combine the ingredients in a bowl and mix them well to make a paste.
Apply all over your face for 15 minutes.
Wash it off with regular water.
Dab your face with a towel.
After this, apply fresh aloe vera turmeric gel on your face.
To get quick results, use it two times every day until it gets cured.
If you do not have time to make this pack every day, you can use herbal face wash or face soap to clean your face for better skin.
2. Aloe Vera Turmeric Gel:
Aloe vera is a wonder herb for skin and hair conditions. Its gel can be used in many ways to get rid of acne.
You can use aloe vera-based herbal face wash or apply aloe vera fresh gel all over your face or even consume it freshly mixed with a cup of water.
Aloe vera gel reduces the acne and removes the acne scars, leaving the skin supple and radiant.
How to use it?
Ingredients:
1 teaspoon aloe vera gel, fresh
¼th teaspoon turmeric powder, organic
Use:
Combine the ingredients in a bowl and mix them well.
Apply it all over your face overnight.
Wash your face with regular water in the morning.
You can even use it after applying the pack, as mentioned above.
3. Triphala Tea:
Triphala is a combination of three amazing herbs, namely – Amalaki, Vibhitaki, and Haritaki. This mixture is rich in antioxidants and helps to fight the toxins in our bodies. One of the significant causes of acne is improper digestion and constipation. These three herbs work together as a natural detoxifier, which ultimately provides flawless skin.
How to prepare it?
Ingredients:
½ teaspoon Triphala powder
100 ml of water, boiling
Use:
Add Triphala powder to a cup.
Pour boiling water, stir it well.
Cover the cup with a lid for 5 minutes.
After that, drink it at night before going to bed.
If you find it challenging to drink Triphala tea, you can purchase Triphala tea added with some flavors, given in the link below.
These simple 3 steps of applying an antibacterial face pack, moisturizing gel, and keeping the gut clean helped most of my clients and I hope it will help you too.