Have you ever felt tired, lazy, or weak during summers? Summer becomes unbearable when the heat rises in the daytime. We cannot control the temperature outside, but we can avoid getting the symptoms occurring due to excessive heat.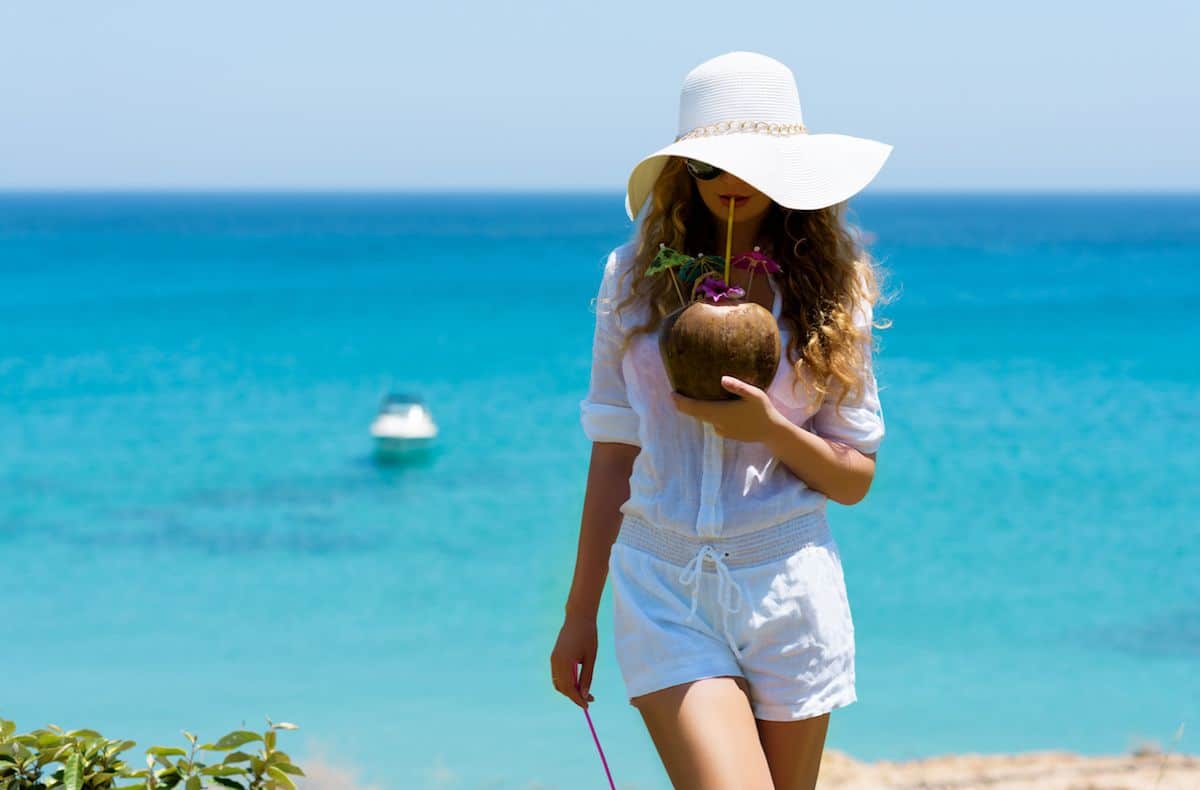 Ayurveda states about the seasonal regimens known as Ritucharya, which adjust the body according to the seasonal changes.
For summer, Ayurveda has explained some measures that help align with the season and cope with the scorching heat.
Summers become problematic when you start getting cramps in your legs due to extreme heat outside, feel tired, sleepy in the daytime, low on energy, and lack of concentration. These symptoms can ruin your day and even become a problem in your workplace.
You can come out of these symptoms or avoid getting these symptoms if you start taking care of yourself in the below manner. Some of these tips are from Seasonal regimens (Grishma Ritucharya), and a few others are from my experience.
1. Hydration
The first important tip for summers is to stay hydrated for the whole day long. Keep yourself hydrated throughout the day, and you will not experience tiredness, leg cramps, sleepiness, and low energy levels.
Water intake varies from person to person, depending upon their body type, activity, and other specific requirements. Drink water when you feel thirsty, and keep a check on the symptoms mentioned above.
Don't limit yourself to drinking only water for hydration, but you can also drink coconut water, fresh homemade fruit juice, coriander water, and barley water.
2. Eating light
In summers, hunger is not as intense as it is during winters. If you consume heavy meals during this time of the year, you may start feeling heaviness, laziness, and energy loss. Therefore, it is beneficial to eat food with light quality and less quantity in summers to avoid these symptoms.
3. Exercise
Doing exercise depends upon the goal you want to achieve with your physique. It would be best if you look upon your strength and capacity according to your age and season.
Ayurveda suggests exercising half of your strength during summers. Exercise up to the level that it should keep you fresh and active and not drain your energy levels for the whole day.
During summers, due to the excessive heat outside, the strength of our body is naturally less. Doing high-intensity exercise during summers can make you feel weak, tired, and sleepy in the daytime. So, exercise only according to your strength to stay fit.
4. Coolant drink – Barley Water
Drinking barley water is one of my favorite regimens for summers. Barley drink is one of the best coolant drink, especially for summers. Along with cooling and nourishing the body, it also helps to shed extra fat from the body.
How to use it?
Ingredients:
¼ cup barley, pearl

3 cups of water

Rock salt (as per taste)

½ teaspoon lemon juice, fresh
Recipe:
Soak barley (1/4th cup) for eight hours.

After soaking, remove the water.

Combine soaked barley and three cups of water in a pressure cooker.

Cook it over a medium flame till 5-6 whistles or until it gets soft.

After opening the lid, add water if required.

Strain this mixture and place it in a bowl.

Keep it aside until it comes down to room temperature.

Pour it into a glass and add little rock salt and lemon juice.

It is ready to drink.
5. Alcohol
Drinking alcohol depletes the body fluids through urine. On the other hand, during summer, due to the excessive heat, we naturally sweat more. If not hydrated well, these two factors can lead to dehydration, which may cause dizziness, muscle cramps, fatigue, etc.
If you drink alcohol every day, you should reduce its consumption during summers; otherwise, it can have severe health consequences.
6. Short Nap
Ayurveda advises taking a short nap in the daytime during summers. Here, a short nap means to rest for 15 to 20 minutes only. In summers, short naps help to revive the strength and feel fresh quickly.
7. Moonbathing
As per Ayurveda, the moonlight has cooling and soothing properties. If you want to obtain the moonlight's cooling effects, go for a stroll and soak in the moonlight. It will help you to stay cool during the summer.
These seven steps always help my family members and me to beat the heat in the summers. I hope it will help you too to deal with the summer heat.