Does your hair look dull and fall off every time you comb? Do you want strong and healthy hair? Many people complain of hair fall, gray hairs, split ends, dandruff, and dull hairs. Here are the three amazing Ayurvedic herbs here to maintain your healthy hair.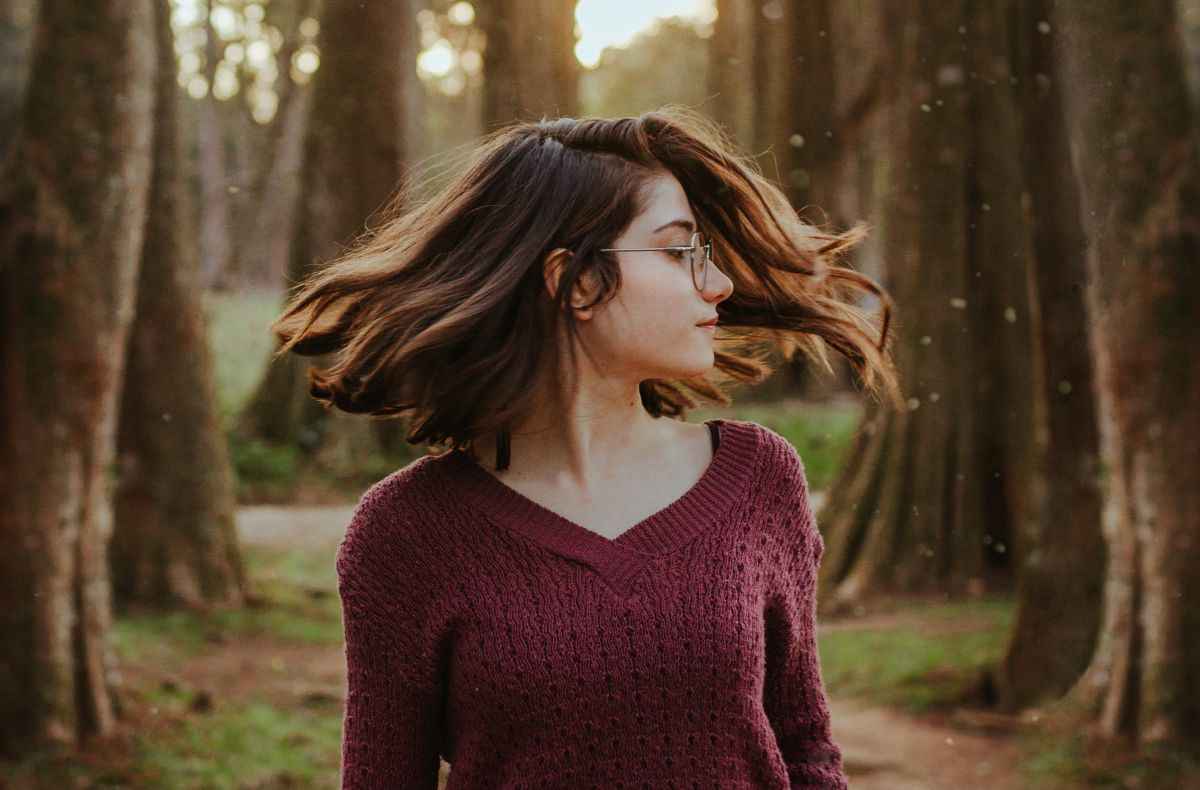 Many of us struggle to achieve a good volume of hair despite trying the various promising hair products. It is essential to understand that excessive use of chemical products damages the hair follicles. So, try to keep it simple and easy. Be consistent with natural herbs, and you will see phenomenal results in no time.
Another important thing is that the health of your hair also reveals a lot about your health status. It does not matter how long hairs you have, but if they are weak and brittle, it tells that you may have some deficiencies inside your body. 
If you eat a nutrient-deficient diet and follow a bad lifestyle routine, it will significantly impact your overall health. As a result, you may see severe hair fall and other symptoms. So, it is essential to rule out the cause behind your hair conditions. If you have severe hair fall, you must visit an Ayurvedic physician for better diagnosis and treatment.
Here are the three essential herbs that can provide you healthy hair:
1. Amla for healthy hair
Amla is a fantastic herb to maintain healthy hairs and even cure various hair-related problems like weak hair, dandruff, dull hair, gray hairs, etc. It is rich in vitamins, minerals, and phytonutrients, which help to improve blood circulation in the scalp. As a result, it enhances hair growth. So, use it regularly to get healthy hair.
How to use it?
Apply amla hair oil twice a week. Keep it for half an hour or more and wash it off with regular water.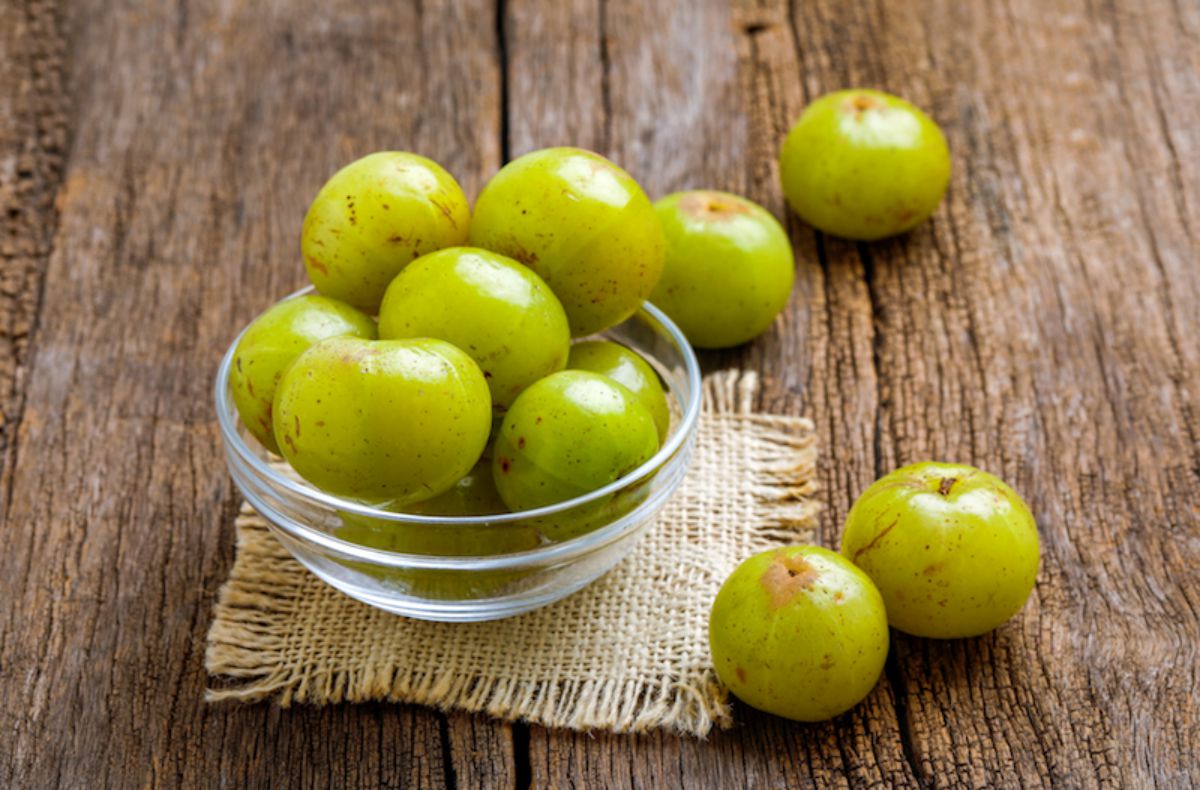 How to prepare it?
Amla powder – 350 gm

Water – 4 liter

Coconut oil – 500ml 
Firstly, put 4 liters of water in a large pan and add 250 gm of amla powder. Then prepare its decoction in low to medium heat until it reduces to one liter. Keep stirring it in between. Lastly, strain the decoction with a cotton cloth.
On the other hand, keep coconut oil on low flame in a separate vessel. Then take 100 gm amla powder in a small bowl and add some water to make a paste. Add this paste into the coconut oil vessel. Mix it well. Now add amla decoction and keep it over low flame.
Switch off the flame when you see the water evaporation is complete, the bubble stopped coming, and only coconut oil is in the vessel. After it comes down to room temperature, strain the oil with a cotton cloth and put it in an air-tight glass jar.
2. Bhringraj:
Bhringraj is another amazing herb used to resolve many hair-related issues. It is rich in nutrients like Vitamin E, iron, calcium, protein, and others. Due to this, it helps to improve hair growth and does conditioning to the hair. 
Regular use of bhringraj in hair packs or hair oil strengthens the hair roots, prevents hair fall, and support healthy hair.
How to use it?
Apply homemade bhringraj hair pack twice a week. 
Preparation:
Bhringraj powder – 5 to 6 tablespoons (depending upon your hair length)

Honey – 3 tablespoon

Curd – 5 tablespoon
Combine all the ingredients in a bowl. Mix them well and make a paste. Apply this paste all over your scalp and keep for 15 to 20 minutes. Wash it off with regular water.
3. Shikakai:
Shikakai is an Ayurvedic herb that helps to cleanse the scalp, fight dandruff, and nourish hair. It is a high source of Vitamin C, A, E, and K. Due to this, it is beneficial to improve hair growth. 
It is not harsh like chemical-based shampoos. As a result, it maintains the natural oils of the hair, maintains the shine, and enhances healthy hair.
How to use it?
Wash your hair with shikakai water twice a week. 
Shikakai hair wash preparation:
Firstly, soak seven pieces of shikaki and five reetha pods in 1-liter water overnight. Then boil this water for 10 minutes over a medium flame in the morning and turn the heat off. Now allow the mixture to come down to room temperature. Lastly, strain the water and keep it in a glass bottle. Use it as a shampoo every time you wash your hair. It will keep maintain your hair growth and give you healthy hair.
Note: 
As it does not have any preservatives, keep it in a refrigerator so that it may not get spoiled with heat exposure. Better to prepare fresh every week. If you start reducing chemical-based hair product use and instead use more natural and herbal preparations in your routine, you will get excellent results.