Are you tired of getting blackheads on your nose? Do you find it awkward when people tell you that your nose is full of blackheads? You are not alone! Many girls struggle with blackheads and get no quick relief.
Here I am sharing three excellent remedies that helped most of my clients get quick relief from blackheads. Try these for yourself and let me know about your experience in the comment section.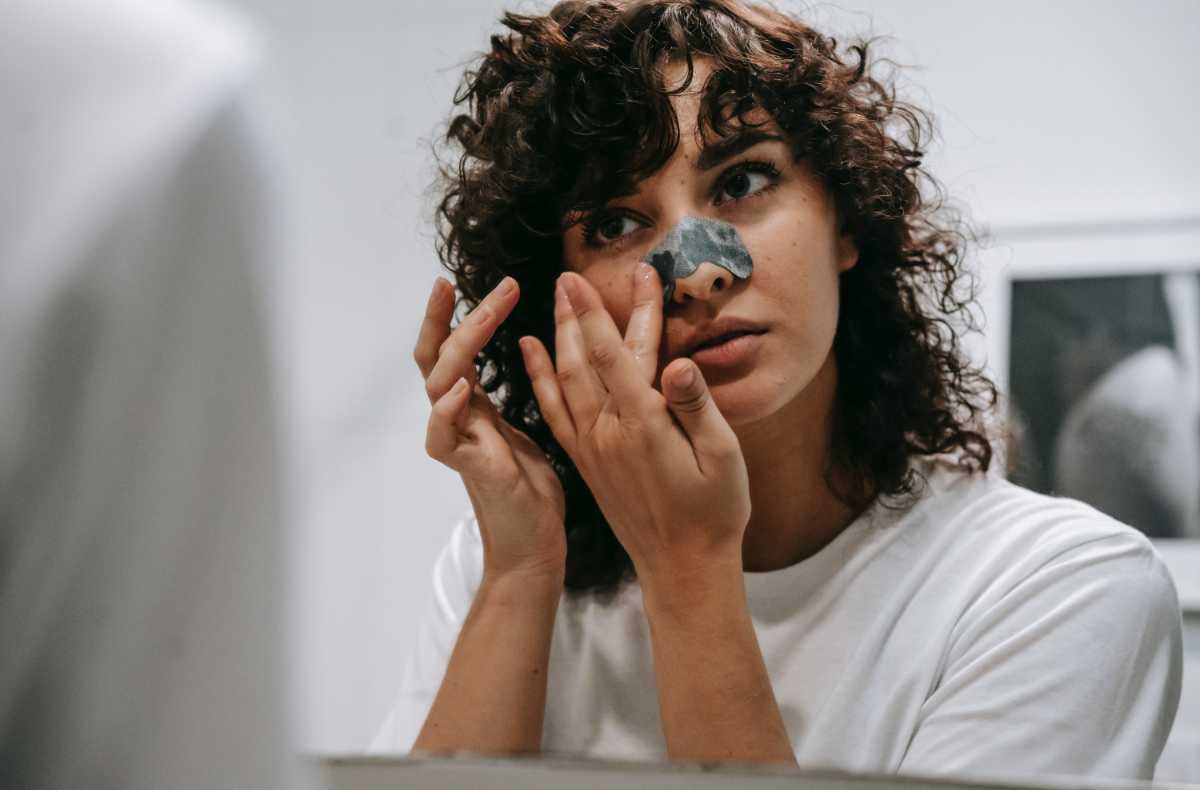 When the skin pores get clogged with dead skin cells and sebum oil (naturally secreted by your skin), it gives rise to blackheads. This could happen majorly due to the dust, pollution, eating more dairy products, heavy and oily food. So, try to avoid the causative factors if you are prone to repeated occurrence of blackheads.
Blackheads can be removed easily at home with natural face scrubs and masks. You have to be consistent with these remedies to get permanent benefits. Check out these three remedies for quick relief from blackheads.
1. Aloe vera sugar scrub:
The combination of aloe vera and sugar makes a fantastic face scrub. It cleans all the dirt and removes the dead skin cells. As a result, you get blackhead-free and radiant skin.
How to do it?
Firstly, collect one tablespoon of gel from aloe vera. Add it in a cup and combine one tablespoon of white sugar into it. Mix it well and keep it aside. Wash your face and immediately apply the mixture all over your face. Now, start gently massaging your forehead, cheeks, nose, and chin. Continue this for 2-3 minutes and wash your face with cold water.
You can repeat it two times a week.
2. Cinnamon & honey face mask:
Cinnamon and honey have antibacterial properties, which help to get rid of blackheads quickly. Above all, cinnamon is astringent that closes the pores and prevents blackheads. As a result, this face mask not only helps to remove it but also prevents them.
How to apply it?
Firstly, combine one teaspoon cinnamon powder and three tablespoons of organic honey in a bowl. Mix them well and apply them over the affected area. Keep it for 15 minutes and wash your face with cold water.
You can apply this mask three times a week until you see good results.
3. Rub tomato:
Applying tomatoes is another excellent remedy to get rid of your blackheads. To get immediate results, rub tomatoes every day on your face.
How to do it?
First, wash your face with regular water. Then rub a slice of tomato all over your face for 5 minutes. Keep it for 15 minutes and wash it with water.
These are three easy home remedies to get relief from your blackheads. To get permanent relief from blackheads, drink an adequate amount of water every day and eat healthy homemade food only.